Sometimes a place simply captivates you.
Cambodia is a place full of understated but tangible history, simple beauty, and lovely people.  It has been one of my favorite places to visit so far and I would certainly like to get to Phnom Penh as well.  In the meantime, I wanted to share a few highlights of Siem Reap.  I hope these are helpful if you are ever there for a few days!
Visit the floating village
Kompong Pluk is less than an hour from Siem Reap and is a village built in and around a river.  We took an exciting ride there in our tuk-tuk along the winding bumpy roads.  I loved watching the crowded city streets melt into quiet countryside.  We finally reached Kompong Pluk and were escorted to a houseboat just for us.  Though we visited during rainy season, the skies were bright blue and the water calm.
I call this "Young Man and the River" – love the contrast of the background and the lone figure.
It was so cool watching the houses raised up on their stilts and the kids playing in and around the houses and river.  How crazy that your front yard is the river and even the forest exists in a drenched environment.
Note: It can sometimes be worth letting your hotel book your tours, especially if they offer discounted rates  with preferred partners.  Or you can see if tour operators will offer lower prices if you try your luck.
Nosh on Cambodian food or burgers
I never knew what Cambodian food tasted like, but it reminds me quite a bit of Thai food.  There are simple grilled meats and curries fragrant with coconut milk.  Two of our favorites dishes were: amok – a local delicacy of fish baked with coconut in a banana leaf and cambodian dumplings – delicate bites in a rice flour type of wrapper and filled with chives.  We really enjoyed Khmer Kitchen (Mick Jagger ate here!) and Amok on Bar Street.  You'll pay ~$5 a person and get a grilled meat, rice, and a curry for that price (we loved the pumpkin, tofu, and coconut one).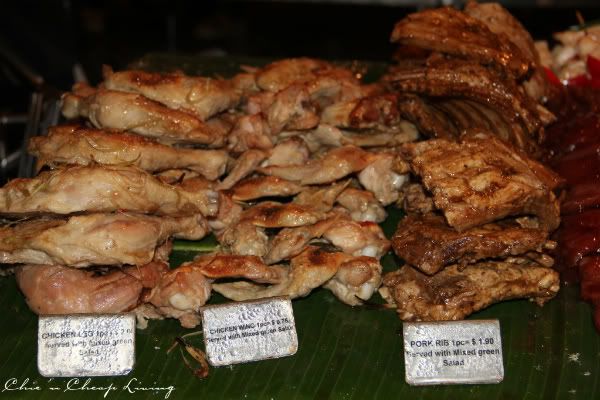 We went to
Hotel de la Paix
for a night cap and the art lounge has a great atmosphere – chic and comfortable.  I love any place with beds instead of tables.  They also have a cool burger menu with good (not awesome, but solid) burgers.  Pair that with some cocktails and you have a perfect reason to return.
Explore the temples
Siem Reap is full of ancient, beautiful temples.  I've already listed my favorite temples here.  It can truly take your breath away when you stop and actually realize that you are stepping foot on a temple that was built more than 1000 years ago in a time when cranes and drills didn't exist.  Remember to go to Angkor Wat (the largest religious temple in the world) and Ta Prohm (the fusion/invasion of the jungle into the temple is amazing!)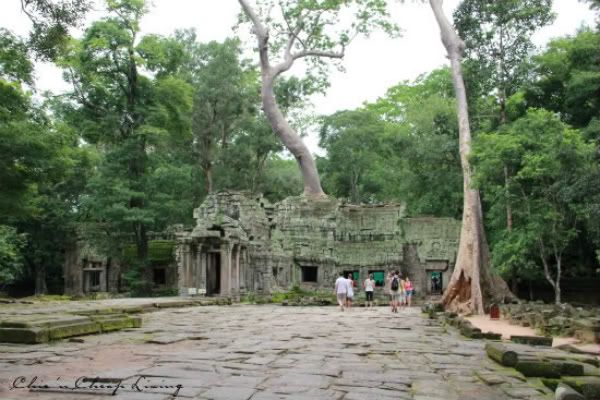 Night Market shopping
The Night Markets are a fun place to look for Cambodian silk and gifts.  I was determined to get cotton/silk table covers to commemorate our anniversary (traditional second anniversary gift) and finally found them at the Night Market.  The Old Market by Bar Street has a small night market as well but I preferred the main Night Market.
The most common items being sold were pieces of silver jewelry, t-shirts, silk linens, and masks.  Every stall may have slightly different pieces so have a good idea of what you want to purchase.  Of course, bargaining is a must, but I didn't bargain as aggressively as I normally do.  I saw so much more poverty, yet resilience, in Cambodia that I actually preferred to give vendors more money.
More pictures on Flickr here!
Related posts: